Overview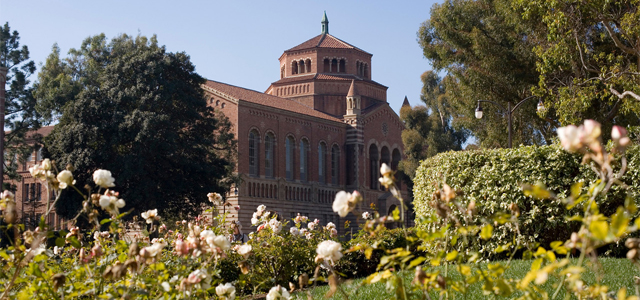 Overview
Capital Programs' Mission
Capital Planning Process
Overview
Capital Programs is responsible for the conceptualization, planning, design and construction of new building and major renovation projects at UCLA.
Since Capital Programs was established in 1986, approximately $6.1 billion has been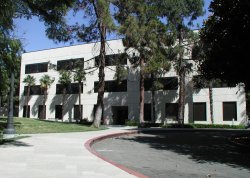 expended to complete a variety of new construction, renovation, and infrastructure projects. At the end of 2016, nearly fifty-five new buildings or building complexes, five new parking facilities (and expansion of two others), and twenty-seven major building additions have been constructed on campus. In addition, nearly sixty buildings have been seismically renovated, and an extensive number of renovations to modernize portions of existing buildings throughout the campus have been completed. Two replacement hospitals and related parking facilities have also been constructed, one on the Westwood campus and the other in Santa Monica.
Capital Programs' Mission
Capital Programs is responsible for developing and managing major capital construction and renovation projects with a total project cost of $750,000 and above. To implement these projects, Capital Programs staff develop financial strategies, obtain project approvals, conduct building department review of plans and specifications, carry out environmental reviews, prepare and negotiate construction contracts, coordinate staging plans, and serve as a repository for project records and as-built plans. Capital Programs is also responsible for the Long Range Development Plan (LRDP) and Physical Design Framework that guides the development of all capital projects at UCLA.
Capital projects are developed in support of UCLA's academic program priorities. They are conceived to support the instruction and research mission of the University by providing a physical campus environment that fosters excellence, creativity, and a sense of community. In addition, capital projects are planned to create an environment for student life that promotes student's academic, personal and social development. They are developed to be responsive to campus land use priorities and established physical design parameters; conform to university policies and procedures; comply with environmental and regulatory requirements; and address community interests.
Capital Planning Process
A major part of the project development process involves evaluating the capital needs of a School, department, or business unit, and aligning them with capital resources available to the campus. These needs are included in the annual update of the campus's ten-year Capital Financial Plan submitted for acceptance by the Regents each year. For specific projects, project initiation and planning activities involve studying site alternatives and developing conceptual program, funding, and schedule parameters, and the development of detailed planning studies. Review and evaluation of capital project proposals based on these studies involves a number of standing committees. Based on the outcome of ongoing reviews, documentation is developed for project approval as appropriate by the Chancellor, the Office of the President, the Regents, and the State.
Key project review committees include:
The Capital Programs Project Development Committee meets regularly to review project proposals at several stages of development and provide oversight during the site selection and design development phases of a project. Participants include the Vice Chancellor and Chief Financial Officer, the Associate Vice Chancellors of Capital Programs, and the Administrative Vice Chancellor; the Assistant Vice Chancellors of Facilities Management and Housing and Hospitality Services; and the Directors of Planning, Project Development, Project Management, Engineering and Design and Construction from Capital Programs. Other campus entities and project proponents are included on an ad-hoc basis.
The Campus Space Committee serves as an advisory body to the Executive Vice Chancellor and reviews space issues, campus capital plans and major capital projects to assess their consistency with academic priorities and fiscal resources. Attendees include the Executive Vice Chancellor, Vice Chancellors, Associate Vice Chancellors, and several Deans and key administrative staff.