Contracts Overview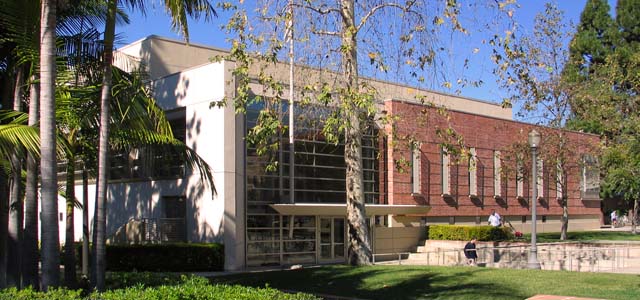 Overview
Advertisement
Bidding Documents
Contractors & Design Professionals
Overview
The Contracts Administration Office administers the design agreement and construction contract process for the UCLA campus, including the bidding of construction contracts. In compliance with the California Public Contract Code and University of California policy, UCLA conducts:
formal competitive bidding for construction projects valued above $300,000 via public advertisement;
informal competitive bidding for construction projects valued between $50,000 and $300,000; and;
either informal competitive bidding or negotiated contracting for construction projects valued at less than $50,000, as allowed by Code and UC policy.
Advertisement
Advertising for UCLA construction projects valued above $300,000 may be found on this website Projects Currently Bidding.
Bidding Documents
Bidding documents are available on the UCLA Online Planroom website. Bidders should check the Advertisement for Bids of the applicable project for details. Following is general contact information for the UCLA Contracts Administration office:
Contracts Administration Office
University of California, Los Angeles
1060 Veteran Avenue, Suite 125
Box 951365
Los Angeles, CA 90095-1395
TEL:(310) 825-7015
FAX:(310) 206-4247
Monday through Friday
8:00 a.m. to 12:00 p.m.; 1:00 p.m. to 4:00 p.m.
(Directions)
For Design Professionals and Other Consultants
In compliance with UC Policy, UCLA solicits consultant services (design, construction management and miscellaneous design/construction-related services) through public advertisement or through informal, non-advertised solicitations, depending on the dollar amount of the project and/or services. Design professionals interested in doing business with UCLA are invited to print the Vendor Information Form (PDF), fill it out and submit it to SubmittalAdministration@capnet.ucla.edu. You are required to re-submit your application every TWO years to ensure we have your company's most current information. Along with this application, please include a short company profile. Combined, your application and short company profile should be no more than five pages/10MB. Electronic submittals are preferred. Please do not mail. Information from this form will be distributed to our Project Managers and Campus Design Services unit.
For the complete Annual Announcement from University of California Office of the President which includes UC campuses contact information, please see attached PDF:

Annual Announcement