Request For Qualifications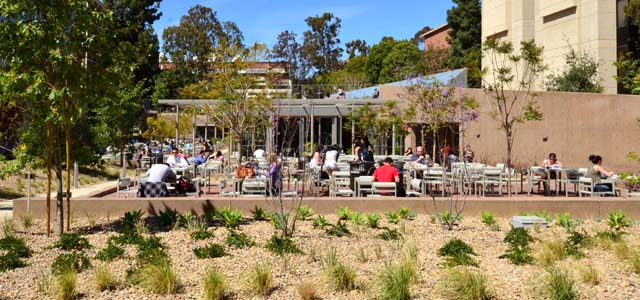 Request For Qualifications
Following are brief descriptions of most but not all projects currently soliciting for design professionals, consultants or construction managers at UCLA, including links to a summary of the RFQ document which may be viewed, saved and printed in Adobe Acrobat Portable Document Format (PDF). Click on Adobe Acrobat Reader to download a copy. For more information on saving and printing files, see Help.

Professionals interested in preparing a submittal can click on the name of each project linked to the RFQ.

To receive Request for Qualifications notifications, please click here for more information: http://www.capitalprograms.ucla.edu/Contracts/Overview#values.
Executive Design Professional

Project Name

UCLA Mid-Wilshire Medical Office Building and Parking Garage Improvements

Contact Person

For questions related to this RFQ, please contact:

Dave Bailey
UCLA Medical Center – Planning, Design, and Construction
Project Manager
E: djbailey@mednet.ucla.edu
T: 310-267-7274


Project Number

Description of Work

ADVERTISEMENT FOR EXECUTIVE DESIGN PROFESSIONAL

UCLA requests a written response to this Request for Qualifications (RFQ) to select an Executive Design Professional for multiple Interior, Seismic, Building Systems, Wayfinding, and Landscaping upgrade projects to the recently acquired Olympia Medical Plaza medical office building located at 5901 W. Olympic Blvd and the Olympia Medical Center Parking Structure, located at 5975 W. Olympic Blvd., Los Angeles, CA 90036. This request is for projects to be initiated in the next years. The complete list of projects is not yet defined. The selected Executive Design Professional will plan and design all building improvements in the medical office building and parking structure within this period.

UCLA Health proposes to select an architect to plan various projects, including, but not limited to, the structural improvements to a five-story medical office building (MOB) of approximately 97,000 SF and an eight-story parking structure of about 189,000 SF. The interior improvements to the MOB will facilitate the relocation of varied clinical services from the Westwood campus and other locations in addition to new support programs. These renovated suites will accommodate the new UCLA Health Mid-Wilshire campus and may include outpatient care that will consist of exam rooms and other yet-to-be-defined support services.

Responses to this RFQ should demonstrate familiarity and experience in (1) structural engineering to resist seismic activity and (2) the design, planning, and (3) construction of medical office suites including, Department of Public Health requirements (Title 22) and the Department of Health Care Access and Information (HCAI), formerly known as Office of Statewide Health Planning and Development (OSHPD) requirements for an OSHPD 3 Clinic with the assigned team for this project, demonstrating professional experience in the requested specialties. The pre-design/schematic phase will require a mechanical analysis of the existing building infrastructure to verify building systems capacity to support the projected design load. Construction costs for the projects have not yet been determined and depend on the developed scope and phasing. The work may be executed in several incremental projects and/or phases. The cumulative total is anticipated in the range of $8 million to $25 million, dependent on the agreed-upon scope of work.

The project is subject to review and approval by the UC Board of Regents or their delegated authority. This RFQ is for full design services comprising architectural basic services, including schematic design, design development, interiors package, exterior landscaping improvements, wayfinding strategies and specifications, construction documents, cost estimates, assistance during bid/award phase, construction administration, record documents, and project closeout. However, the University reserves the right to defer negotiations concerning services other than pre-design studies until the completion of the pre-design phase. The design shall comply with the University of California Policy on Sustainable Practices to achieve a minimum LEED Healthcare Silver Rating.

The complete RFQ packet will be available at: http://www.capitalprograms.ucla.edu/Contracts/RFQProjects on Thursday, November 18, 2021. Responses to the RFQ are due by 10:00 a.m. on Friday, December 10, 2021. A screening committee will determine a shortlist of firms; further steps in the selection process will be at the selection committee's discretion.

Every effort will be made to ensure that all persons have equal access to contracts and other business opportunities with the University within limits imposed by law or University policy. Each Candidate Firm may be required to show evidence of its equal employment opportunity policy.

Peter E. Hendrickson, AIA
Associate Vice-Chancellor
Design and Construction
UCLA Capital Programs
1060 Veteran Avenue | Box 951365
Los Angeles, CA 90095-1365


Status

Accepting proposals until 10:00 a.m. on Friday, December 10, 2021. Please allow sufficient time for the transmission and/or transmission delay of the submittal. Any submittals received after the 10:00 a.m. (PST) deadline will not be accepted by UCLA.