Request For Qualifications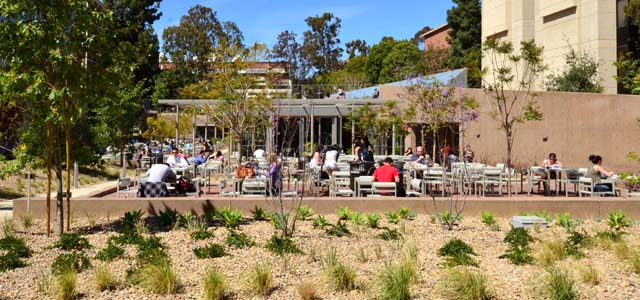 Request For Qualifications
Following are brief descriptions of most but not all projects currently soliciting for design professionals, consultants or construction managers at UCLA, including links to a summary of the RFQ document which may be viewed, saved and printed in Adobe Acrobat Portable Document Format (PDF). Click on Adobe Acrobat Reader to download a copy. For more information on saving and printing files, see Help.

Professionals interested in preparing a submittal can click on the name of each project linked to the RFQ.

Please check this website periodically for updates and/or addenda to current RFQs.
Executive Architect

Project Name

PS-18 Seismic Mitigation

Contact Person

For questions related to this RFQ, please contact:

Will Chung
UCLA Capital Programs
Senior Project Manager
E:wchung@capnet.ucla.edu


Project Number

908715

Description of Work

ADVERTISEMENT FOR EXECUTIVE ARCHITECT

UCLA requests a written response to this Request for Qualifications (RFQ) to select an Executive Architect for the proposed UCLA Parking Structure 18 Structural Renovation (Project #908715.01). The parking structure is located at 714 Tiverton Drive, Los Angeles, CA 90095. Parking Structure 18 is a multi-level post-tensioned parking structure designed by Daniel L Dworksy Architects and constructed in 1975. The parking structure has a total capacity of 850 cars and consists of four independent structures separated by light wells. The floor plates of the parking structure are terraced with both surface parking and below-grade subterranean parking.
The proposed project would evaluate a minimum of 3 conceptual options for the seismic mitigation of Parking Structure 18. The options shall include; an immediate repair of seismic deficient structures, a partial or complete replacement of the seismically deficient structure, and/or partial/complete demolition of the parking structure for use as a potential future development site. An analysis of the repair structure would include seismic improvements, waterproofing, mechanical, electrical, plumbing, fire life safety, and ADA triggered scope. A cost-benefit analysis would be required to identify the feasibility of the seismic repair or replacement of the parking structure. Any option proposing a partial or complete demolition of the parking structure will require a pre-design concept description of the area identified for a future building site along with any additional site improvements, including landscape, traffic, pedestrian circulation, and accessibility.
The implementation of the project is dependent upon the availability of funding. Construction cost for the project has not yet been determined and depends on evaluating the seismic repairs, parking structure replacement, or demolition for future developments. However, it is anticipated that the construction cost associated with the repair of the existing structure will be greater than $5 million. As applicable, and based on the specific scope of work required, the design shall comply with the University of California Policy on Sustainable Practices to achieve a minimum of LEED Silver and a goal to achieve a LEED Gold Rating.
Final selection and appointment of the Executive Architect are contingent upon project approval by the University of California Board of Regents or their delegated authority. This RFQ is for full design services; however, the University reserves the right to defer negotiations for uses other than pre-design studies until the completion of the pre-design phase.
The complete RFQ packet will be available at http://www.capitalprograms.ucla.edu/Contracts/RFQProjects on Friday, October 9, 2020; responses to the RFQ are due by 10:00 a.m. on Monday, November 2, 2020. A shortlist of firms will be determined by a screening committee; further steps in the selection process will be at the discretion of the selection committee.
Every effort will be made to ensure that all persons have equal access to contracts and other business opportunities with the University within limits imposed by law or University policy. Each Candidate Firm may be required to show evidence of its equal employment opportunity policy.

Peter E. Hendrickson, AIA
Associate Vice-Chancellor
Design and Construction
UCLA Capital Programs
1060 Veteran Avenue | Box 951365
Los Angeles, CA 90095-1365


Status

Accepting proposals until 10:00 a.m. on Monday, November 2, 2020. Please allow sufficient time for the transmission or transmission delay of the submittal.