Request For Qualifications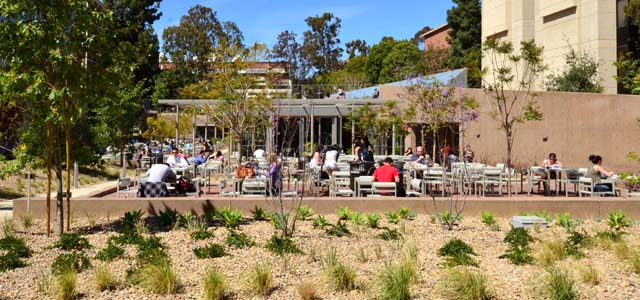 Request For Qualifications
Following are brief descriptions of most but not all projects currently soliciting for design professionals, consultants or construction managers at UCLA, including links to a summary of the RFQ document which may be viewed, saved and printed in Adobe Acrobat Portable Document Format (PDF). Click on Adobe Acrobat Reader to download a copy. For more information on saving and printing files, see Help.

Professionals interested in preparing a submittal can click on the name of each project linked to the RFQ.
Executive design Professional- Mechanical Engineer

Project Name

UCLA Residence Halls Air Conditioning Installation

Contact Person

For questions related to this RFQ, please contact:

Vic Doshi
Housing and Hospitality
T: 310.206.7450
E:vdoshi@ha.ucla.edu


Project Number

943998

Description of Work

UCLA requests a written response to this Request for Qualifications (RFQ) for the purpose of selecting an Executive Design Professional- Mechanical Engineer for the Residence Halls (Dykstra, Sproul, Rieber, and Hedrick) Air Conditioning Installation, project #943998.01.

The project proposes to install an air conditioning system in Dykstra Hall, Sproul Hall, Rieber Hall, and Hedrick Hall. The scope of work involves a retrofit of residential (student) rooms in four high-rise residence halls with air-conditioning (cooling). These rooms currently have heating but do not have air-conditioning. All four buildings are located in the northwest quadrant of the UCLA campus. This RFQ is for full design services consisting of a study phase and a construction documents (drawings and specifications) phase.

Deliverables of the study phase are conceptual design and cost estimate to retrofit each building with air-conditioning. Each concept must include size and proposed location of all air-conditioning equipment. It must also show, as applicable, proposed routing of all ductwork, chilled water piping, and refrigerant piping.

Second phase (construction documents) will depend on the results of the study phase. University will review the study results for each residence hall and then determine which halls to retrofit with air-conditioning. The University review will include, but may not be limited to, the proposed project cost, schedule, and the degree of difficulty to implement, for each concept presented in the study. Initiation of the second phase for one or more residence halls will be at the sole discretion of the University. The total estimated construction cost is undetermined at this time and will be developed as part of the pre-design study phase.

Final selection and appointment of the engineer for the proposed project is contingent upon project approval. The project will be designed to meet the requirements and intent of University of California Regent's Policy on Sustainable Practices & the Campus HVAC Standards. The project is subject to review and approval by the UC Board of Regents or their delegated authority as well as the California Environmental Quality Act (CEQA).

The complete RFQ packet will be available at: http://www.capitalprograms.ucla.edu/Contracts/RFQProjects on Monday, February 3, 2020. Responses to the RFQ are due by 10:00 a.m. on Tuesday, February 25, 2020. A shortlist of firms will be determined by a screening committee; further steps in the selection process will be at the discretion of the selection committee.

Every effort will be made to ensure that all persons have equal access to contracts and other business opportunities with the University within the limits imposed by law or University policy. Each Candidate Firm may be required to show evidence of its equal employment opportunity policy.

Peter E. Hendrickson, AIA
Associate Vice Chancellor
Design and Construction
UCLA Capital Programs
1060 Veteran Avenue | Box 951365
Los Angeles, CA 90095-1365


Status

Accepting proposals until 10:00 a.m. on Tuesday, February 25, 2020.