Request For Qualifications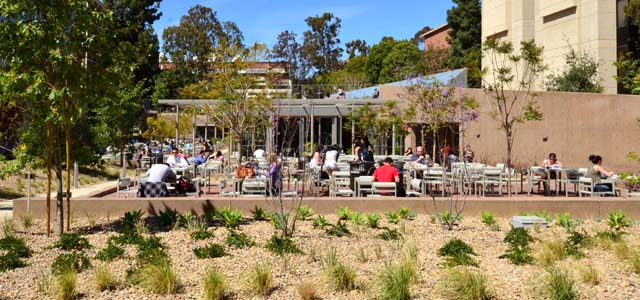 Request For Qualifications
Following are brief descriptions of most but not all projects currently soliciting for design professionals, consultants or construction managers at UCLA, including links to a summary of the RFQ document which may be viewed, saved and printed in Adobe Acrobat Portable Document Format (PDF). Click on Adobe Acrobat Reader to download a copy. For more information on saving and printing files, see Help.

Professionals interested in preparing a submittal can click on the name of each project linked to the RFQ.
Executive Architect

Project Name

UCLA 100 Medical Plaza, Suite 100 CT and MRI Replacement

Contact Person

For questions related to project, please contact:

John D'Amico
Principal Project Manager
UCLA Capital Programs
Design & Construction
T: 310-267-4756


Project Number

9447127.01

Description of Work

ADVERTISEMENT FOR EXECUTIVE ARCHITECT

UCLA requests a written response to this Request for Qualifications (RFQ) for the purpose of selecting an Executive Architect for the MP 100 Suite 100 CT and MRI Replacement (UCLA Project #944127.01). The proposed project would replace the existing Siemens Sonata 1.5T MRI and Siemens Sensation 64 CT Scanner with the latest Siemens CT and MRI scanning equipment.

The proposed project, approximately 1,700 SF, is located on the first floor of the 100 Medical Plaza Building (Manoukian Medical Building). The building, constructed in 1990, is steel and concrete construction. The project will include: an MRI room and a CT room, each with associated equipment. A combined control room will be located between the MRI and CT scanning rooms, and ADA accessible patient dressing areas shall be included. The project shall comply with the Americans with Disabilities Act (ADA).

The scope of work will include the demolition of all finishes within the project area and involve modifications to the building's services, including mechanical, plumbing, electrical, fire alarm, and sprinkler systems. The new equipment may also require modifications to, or the replacement of, existing RF shielding and lead CT shielding. The existing floor will need to be evaluated to confirm its capacity to support the increased load of the new equipment. Also included in the scope are: new lighting, telephone/data, nurse call and security systems, new casework, and new finishes. The completed facility is expected to be licensed and shall be designed to meet Office of Statewide Health Planning and Development (OSHPD) 3 clinic requirements.

A pre-design study will define the basic project scope, equipment and determine if phasing will be required to facilitate the most efficient project schedule. Construction and equipment costs for the project has not yet been determined, but are anticipated to be approximately $4.5 million, pending further study during the pre-design phase. Final cost estimates will be confirmed based upon the agreed upon scope.

Responses to this RFQ should demonstrate familiarity and experience in the design of CT/MRI, hospital utilities, interior furnishings and equipment selection. Project experience must also demonstrate familiarity with the Office of Statewide Health Planning and Development for (OSHPD 3), National Fire Protection Association (NFPA), Department of Public Health requirements (Title 22), National Institute for Occupational Safety and Health, National Institute for Occupational Safety and Health (NIOSH), and Americans with Disabilities Act (ADA).

The complete RFQ packet will be available at: http://www.capitalprograms.ucla.edu/Contracts/RFQProjects on Wednesday, May 15, 2019. Responses to the RFQ are due by 10:00 a.m. Friday, May 31,2019. A shortlist of firms will be determined by a screening committee; further steps in the selection process will be at the discretion of the selection committee.

Every effort will be made to ensure that all persons have equal access to contracts and other business opportunities with the University within the limits imposed by law or University policy. Each Candidate Firm may be required to show evidence of its equal employment opportunity policy.

Peter E. Hendrickson, AIA
Associate Vice Chancellor
Design and Construction
UCLA Capital Programs
1060 Veteran Avenue | Box 951365
Los Angeles, CA 90095-1365
Attention: Liliana Martínez
T: 310.206.3128


Status

Accepting proposals until 10:00 a.m. on Friday, May 31,2019.