Request For Qualifications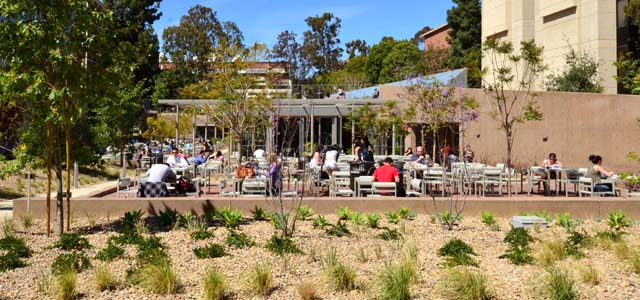 Request For Qualifications
Following are brief descriptions of most but not all projects currently soliciting for design professionals, consultants or construction managers at UCLA, including links to a summary of the RFQ document which may be viewed, saved and printed in Adobe Acrobat Portable Document Format (PDF). Click on Adobe Acrobat Reader to download a copy. For more information on saving and printing files, see Help.

Professionals interested in preparing a submittal can click on the name of each project linked to the RFQ.

To receive Request for Qualifications notifications, please click here for more information: http://www.capitalprograms.ucla.edu/Contracts/Overview#values.
Executive Architect

Project Name

Santa Monica UCLA Medical Center Merle Norman Pavilion Floors 2, 4, and 5 Infrastructure and Renovation

Contact Person

For questions related to this RFQ, please contact:

Michael Grant-Martin
UCLA Capital Programs, Design, and Construction
Senior Project Manager
E: Mlgrant@capnet.ucla.edu
T: 310-977-6953


Project Number

944109

Description of Work

ADVERTISEMENT FOR EXECUTIVE ARCHITECT

UCLA requests a written response to this Request for Qualifications (RFQ) for the purpose of selecting an Executive Architect for the Santa Monica UCLA Medical Center, Merle Norman Pavilion (SMUMC MNP) Floors 2, 4, and 5 Infrastructure and Renovation Project (UCLA Project #944109.01). The proposed project is at the Santa Monica UCLA Medical Center within the Merle Norman Pavilion, located at 1250 16th Street, Santa Monica, CA 90404. The MNP is a 6-story+basement, Type I construction, 177,587 GSF hospital building, built under 1979 California Building Code.

The project involves architectural and mechanical, electrical, and plumbing upgrades/improvements, and anchorage of non-structural elements, to approximately 72,000 SF of existing space in the Merle Norman Pavilion on multiple floors. The project will complete several initial early studies, to include: the evaluation of anchorage of non-structural elements, and make recommendations and provide design for the updating of all these elements within the subject scope in order to bring the entire MNP building up to NPC4 rating; a study to determine the condition of MEP infrastructure, with recommendations and designs for repair/improvements; and recommendations for updated finishes throughout the project area. The project may also include repairs to exterior windows.

Responses to this RFQ should demonstrate extensive knowledge of and experience with phased structural, architectural, and MEP upgrades in occupied, licensed settings. Submittals should include specific examples of projects completed in occupied patient care settings. Project experience must also demonstrate familiarity with applicable codes and regulations, including California Building Code, Department of Health Care Access and Information (HCAI), NFPA, Department of Public Health requirements (Title 22), National Institute for Occupational Safety and Health (NIOSH), and Americans with Disabilities Act (ADA). The renovations shall comply with the University of California Policy on Sustainable Practices to achieve a USGBC LEEDTM "Silver" certification at a minimum, and shall strive to achieve certification at a USGBC LEED "Gold" rating or higher, whenever possible within the constraints of program needs and budget parameters. The construction cost for the project is anticipated to be $30 - $40 million depending on the agreed-upon scope of work and pending further study.

The University has not yet determined a delivery method for this project but may include either CMAR, or Design/Bid/Build. Upon completion of the DPP, the Executive Architect will serve as the architect of record and manage and coordinate all design and construction document preparation tasks and construction administration responsibilities. The Executive Architect will also assist the University in securing Agency review approvals.

The final selection and appointment of the Executive Architect is contingent upon project approval by the University of California Board of Regents or their delegated authority.

The complete RFQ packet will be available at http://www.capitalprograms.ucla.edu/Contracts/RFQProjects on Wednesday, September 7, 2022. Responses to the RFQ are due by 10:00 a.m. on THURSDAY, September 29, 2022. A shortlist of firms will be determined by a screening committee; further steps in the selection process will be at the selection committee's discretion.

Every effort will be made to ensure that all persons have equal access to contracts and other business opportunities with the University within limits imposed by law or University policy. Each Candidate Firm is required to show evidence of its equal employment opportunity policy.

Peter E. Hendrickson, AIA
Associate Vice-Chancellor
Design and Construction
UCLA Capital Programs
1060 Veteran Avenue | Box 951365
Los Angeles, CA 90095-1365


Status

ADDENDUM ISSUED 9-19-22 | Accepting proposals before or by 10:00 a.m. on THURSDAY, September 29, 2022. Please allow sufficient time for the submittal transmission/delay. Any Transmission received after the 10:00 a.m. deadline will not be accepted by UCLA.