Request For Qualifications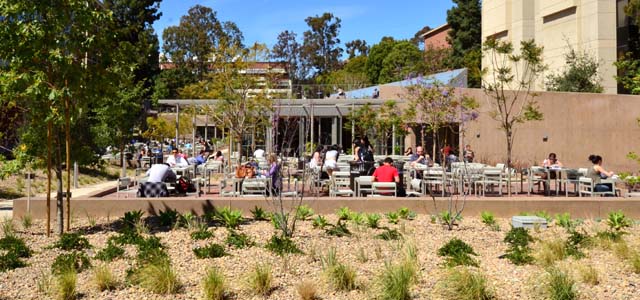 Request For Qualifications
Following are brief descriptions of most but not all projects currently soliciting for design professionals, consultants or construction managers at UCLA, including links to a summary of the RFQ document which may be viewed, saved and printed in Adobe Acrobat Portable Document Format (PDF). Click on Adobe Acrobat Reader to download a copy. For more information on saving and printing files, see Help.

Professionals interested in preparing a submittal can click on the name of each project linked to the RFQ.

To receive Request for Qualifications notifications, please click here for more information: http://www.capitalprograms.ucla.edu/Contracts/Overview#values.
Utility Metering Industrial IT Controls Consulting Services

Project Name

UCLA Campus and CoGen Plant Utility Metering Industrial IT Controls Consulting Services, YR 2023-2028

Contact Person

For questions related to this RFQ, please contact:

Robert Striff
UCLA Energy Services and Building Controls
Interim Director
E: striff@fm.ucla.edu
T:310-825-3783


Project Number

Description of Work

ADVERTISEMENT FOR UTILITY METERING, INDUSTRIAL IT, AND CONTROLS CONSULTANT SERVICES

The University of California, Los Angeles (UCLA) requests a written response to the Request for Qualifications (RFQ) to select a Utility Metering, Industrial IT, and Controls Consultant (Consultant) to provide consulting services on UCLA's existing and future utility and industrial metering / IT/controls systems associated utility and industrial metering / IT/controls programs. The selected consultant will work under a Professional Services Agreement (PSA) with the University, with authorizations for specific assignments from the Facilities Management Energy Services & Building Controls group, executed as necessary over the term of the agreement, which may be up to five years. The scope of services will vary according to the specific requirements of each assigned task, with appropriate fees negotiated following UCLA policy at the time of each authorization. Anticipated Aggregate fees will be around $500,000 over the term of the PSA. However, the selection of a consultant for this project does not guarantee that fees of this value will be expended.

Familiarity with a full range of utility metering, industrial IT, and control project types undertaken by UCLA is critical. Familiarity with the UCLA campus and UCLA CoGeneration Central Plant (CoGen) network systems is preferred. At a minimum, previous experience in public university & CoGen environments is expected. Consulting services shall include strategic planning and implementation for a large-scale Automatic Meter Reading (AMR) and/or Advanced Meter Infrastructure (AMI) system for a large university campus; review of, and strategic planning for, the long-term maintenance of existing critical CoGen database systems, data collection systems, and monitoring software; and assistance with the development and maintenance of related virtual dashboards or websites. Other as-needed utility metering, industrial IT, and controls services may include, but are not limited to, (1) Complex data analysis of campus or CoGen data streams, (2) Recommendations regarding various end-use building utility metering systems, (3) Development of mock-ups or rough diagrams, (4) Assistance with the development of campus Internet-of-Things (IoT) systems, and (5) Recommendations for new or standardized equipment such as campus Utility Metering Panels (UMPs).

This RFQ is only for consulting services and does not include any construction services. The complete RFQ packet will be available at: http://www.capitalprograms.ucla.edu/Contracts/RFQProjects on Thursday, January 26, 2023. Responses to the RFQ are due by 10:00 a.m. on Friday, February 17, 2023. A screening committee will determine a shortlist of firms; further steps in the selection process will be at the selection committee's discretion.

Every effort will ensure that all persons have equal access to contracts and other business opportunities with the University within limits imposed by law or University policy. Each candidate firm may be required to show evidence of its equal employment opportunity policy.

Peter E. Hendrickson, AIA
Associate Vice-Chancellor
Design and Construction
UCLA Capital Programs
1060 Veteran Avenue | Box 951365
Los Angeles, CA 90095-1365


Status

Accepting proposal before or by 10:00 a.m. on Friday, February 17, 2023. Please allow sufficient time for the submittal transmission or delay. If received after the 10:00 a.m. deadline will not be accepted by UCLA.