Request For Qualifications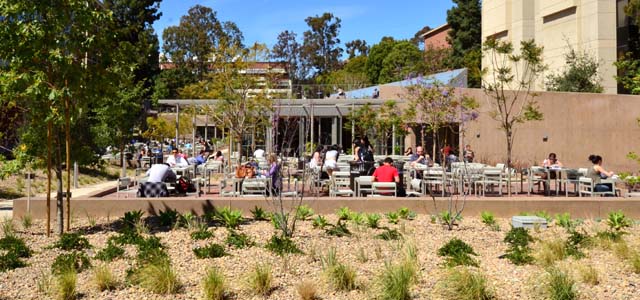 Request For Qualifications
Following are brief descriptions of most but not all projects currently soliciting for design professionals, consultants or construction managers at UCLA, including links to a summary of the RFQ document which may be viewed, saved and printed in Adobe Acrobat Portable Document Format (PDF). Click on Adobe Acrobat Reader to download a copy. For more information on saving and printing files, see Help.

Professionals interested in preparing a submittal can click on the name of each project linked to the RFQ.

To receive Request for Qualifications notifications, please click here for more information: http://www.capitalprograms.ucla.edu/Contracts/Overview#values.
Executive Architect

Project Name

Ronald Reagan UCLA Medical Center Room 2425 Radial Lounge Conversion

Contact Person

For questions related to this RFQ, please contact:

Larissa Saberin
UCLA Medical Center – Planning, Design, and Construction
Project Manager
E: lsaberin@mednet.ucla.edu
T: 310-267-1225


Project Number

907524

Description of Work

ADVERTISEMENT FOR EXECUTIVE ARCHITECT

UCLA requests a written response to this Request for Qualifications (RFQ) to select an Executive Architect for the proposed UCLA Ronald Reagan Medical Center Room 2425 Radial Lounge Conversion (UCLA Project #907524.01). Ronald Reagan UCLA Medical Center (RRUMC), located at 757 Westwood Boulevard is an eleven-floor, 1.2 million gsf hospital facility completed in 2008. The proposed project would renovate approximately 800 SF on the second floor of Ronald Reagan UCLA Medical Center to accommodate a new patient radial lounge within the Cardiac Interventional Suite for trans-radial cardiac catheterization lab patients.

Responses to this RFQ should demonstrate familiarity and experience in designing, planning, and constructing new radial lounge stations, patient toilets, new workstations, and nurse stations, including Department of Public Health requirements (Title 22) and HCAI for an OSHPD 1 building. The personnel proposed for this project must demonstrate experience in these areas. The pre-design study phase shall include mechanical systems analysis of the existing building infrastructure to ensure the projected design loads can be supported.

The construction cost for the project has not yet been determined and is dependent upon phasing. The work may be executed in several incremental projects. It is anticipated to be in the range of $1 to $2 million, depending on the agreed-upon scope of work.

The project is subject to review and approval by the UC Board of Regents or their delegated authority. This RFQ is for full design services comprising basic architectural services. The services include the schematic design, design development, interiors package, construction documents, cost estimate, assistance during the bid/award phase, construction administration, record documents, and project closeout. However, the University reserves the right to defer negotiations concerning services other than pre-design studies until the completion of the pre-design phase.

The design shall comply with the University of California Policy on Sustainable Practices concerning green building design and energy efficiency. The project must meet the California Energy Code (Title 24) energy efficiency standards and apply sustainability principles to the systems, components, and portions of the renovated building.

The complete RFQ packet will be available at: http://www.capitalprograms.ucla.edu/Contracts/RFQProjects on Monday, May 8, 2023. Responses to the RFQ are due by 10:00 a.m. on Tuesday, May 30, 2023. A screening committee will determine a shortlist of firms; further steps in the selection process will be at the selection committee's discretion.

Every effort will be made to ensure that all persons have equal access to contracts and other business opportunities with the University within limits imposed by law or University policy. Each Candidate Firm may be required to show evidence of its equal employment opportunity policy.

Peter E. Hendrickson, AIA
Associate Vice-Chancellor
Design and Construction
UCLA Capital Programs
1060 Veteran Avenue | Box 951365
Los Angeles, CA 90095-1365


Status

Accepting proposals before or by 10:00 a.m. on Tuesday, May 30, 2023. Please allow sufficient time for the submittal transmission or transmission delay. UCLA will not accept any transmission received after the 10:00 a.m. deadline.