Seismic Safety Review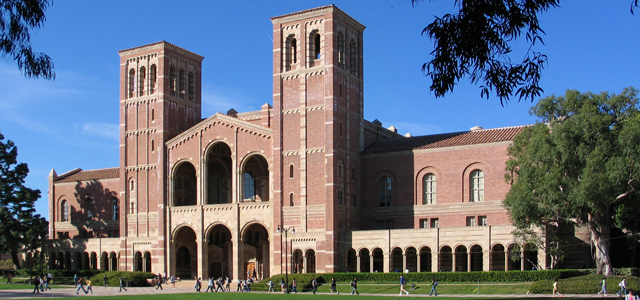 UCLA Seismic Safety Review
UCLA is conducting a comprehensive seismic review of its owned and leased buildings across the campus and clinical enterprise to better understand their seismic resiliency.
This current evaluation is part of a proactive UC-wide effort launched last year to assess buildings across the University. It supports UCLA's seismic program and ongoing efforts to ensure that its buildings meet UC's current seismic standards.
"Since 1990, UCLA has invested more than $2.8 billion to retrofit 69 buildings covering more than 10 million square feet on our campus, utilizing funds from FEMA and the state. Two years ago, UCLA was on track to complete all of our seismic safety upgrades by this year, but in 2017 the University of California updated the system's seismic policy to fully incorporate the latest technology, scientific advances and emerging best practices." said Chancellor Gene Block. "The new policy also provides an opportunity for UCLA to fully reassess and further update our already extensive earthquake preparedness policies and practices. We remain absolutely committed to the safety of everyone who lives, works, studies at and visits UCLA."
Read the Chancellor's message.

About this Website
UCLA launched this website to inform the UCLA community about its proactive and multi-year review of its owned and leased buildings. This effort is part of the University of California's systemwide program to better understand the seismic resiliency of UC buildings.
Here you can read about UCLA's ongoing efforts to ensure that our buildings meet UC's current seismic standards, learn how our buildings are evaluated by leading engineers and read their building rating reports. We will post all the building ratings here after each batch of reports is completed.
UCLA Building Ratings Summary Table
UCLA Seismic Safety Building Reports
Frequently Asked Questions
UC Seismic Ratings
The University of California, in collaboration with the California Department of General Services and California State University, has developed a system of seismic performance ratings based on the existing California buildings code. Buildings are assessed for earthquake resiliency and assigned a rating. The ratings levels are:
| | |
| --- | --- |
| I – IV | Seismic Safety Policy Compliant |
| V | Will Require Further Evaluation and, if Confirmed, Must be Addressed in Order of Priority |
| VI | High-Priority for Correction |
| VII | Must be Unoccupied and Access-Restricted |
For more detail about the ratings and how they were developed, please see UC Seismic Safety Policy Appendix A: Expected Seismic Performance Levels.
UC Seismic Policy
The University of California updated its Seismic Safety Policy in 2017.